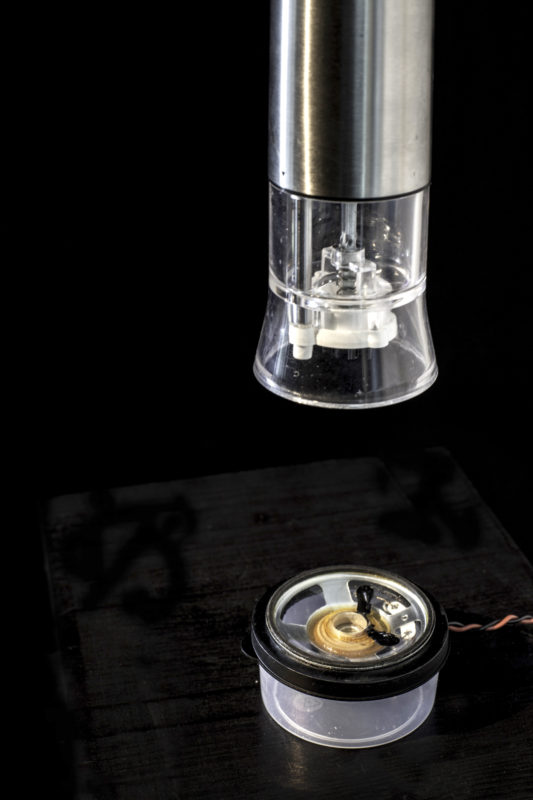 2013
with Petra Waldek
sculpture
electrical grinder, arduino, custom speaker, soundfile
ca. 30 x 15 x 15cm
(height depending on the room)
An electrical grinder hangs vertically from the ceiling, above a custom speaker (made out of a tupperware dose). The speaker tells the grinder how to elad a healthy life, while the grinder tries to answers. It switches its light on and grindes, but there is nothing in it.
A big thanks to Ulla Rauter!