Integrationszentrum für
Migrierte Pflanzen
different parts of IZMP have been kindly supported by BMKOES, Land Steiermark, Stadt Graz, Universität Graz, AIL, Stadt Wien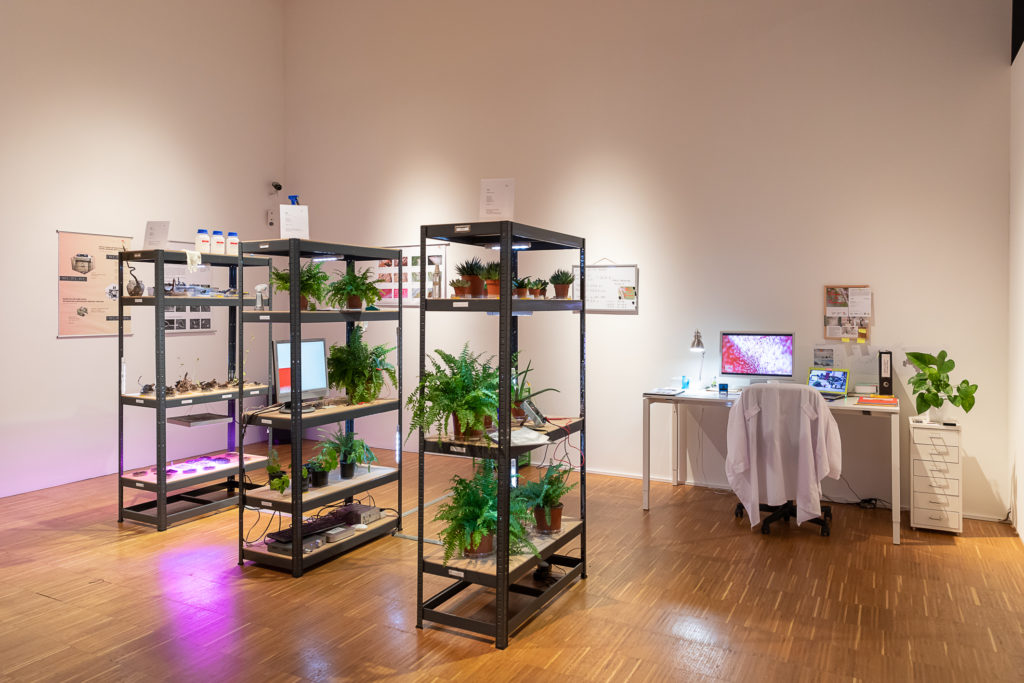 Satire understood as radical criticism, provocation as humor that is not self-evident, that wants change – so that you somehow end up with a certain irritation, with a laugh that almost sticks in your throat. One sees many open questions to which there is no answer in this provocative piece of laboratory work.
Elena Messner
IZMP examines foreign plants for their ability to integrate in Austria. 
In the Language Lab installation, invasive neophytes and garden center plants are placed on three shelves and, depending on their stage of growth, are given German lessons and an etiquette course while their resistance value is measured on the leaf.
Invasive alien plants are plants that have been introduced in/directly by humans to other areas since 1492. They are mainly known to push native species away. 
IZMP has been exhibited in a variety of forms (language lab installation, showroom, lecture performances, …) and is also featured on May I introduce: Alien! In 2019 it was awarded with a working grant by the Province of Styria in the frame of the Promotional Prize for Contemporary Fine Art.
In the podcast Postcoronal Lab you can hear me talk about the project.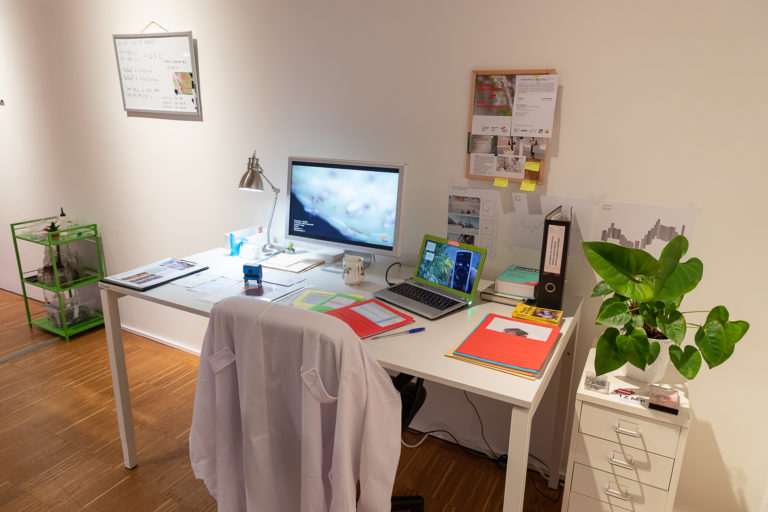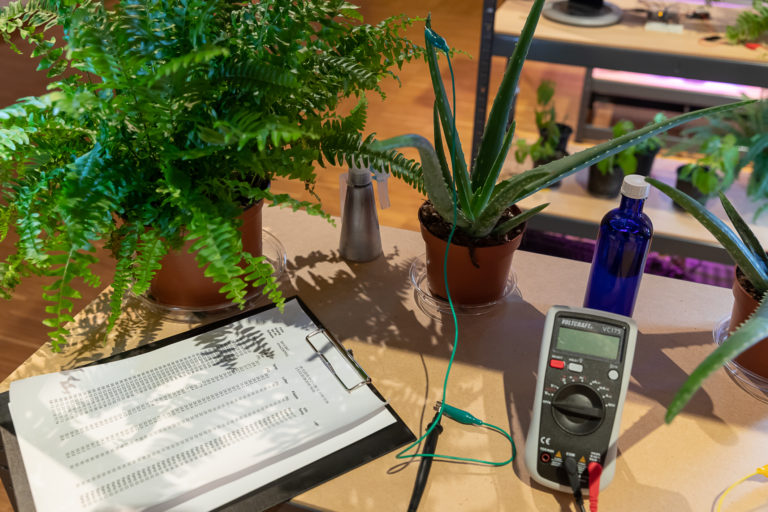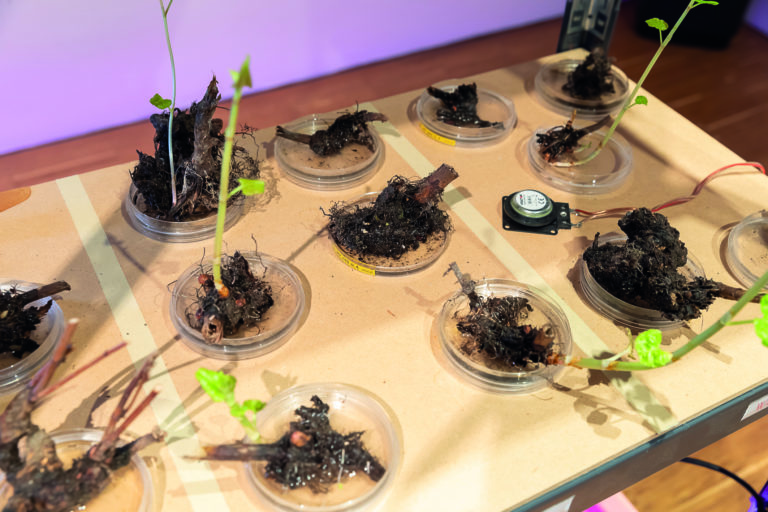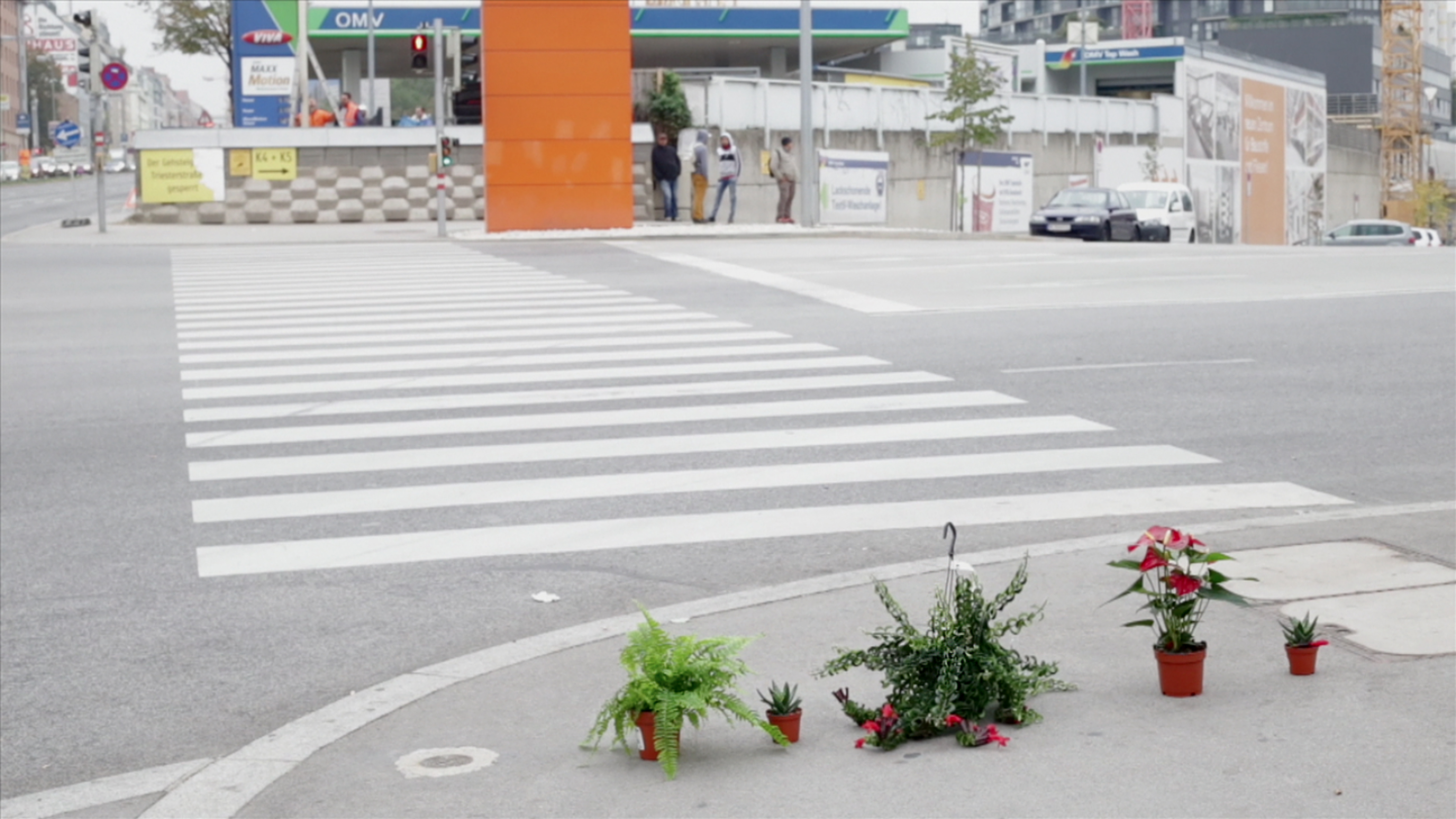 IZMP – Language Lab
video: Birgit & Peter Kainz