2013
sculpture
metal / weight, arduino, motors, bras
ca. 14.5 x 45.5 x 15cm
(plus height depending on the room)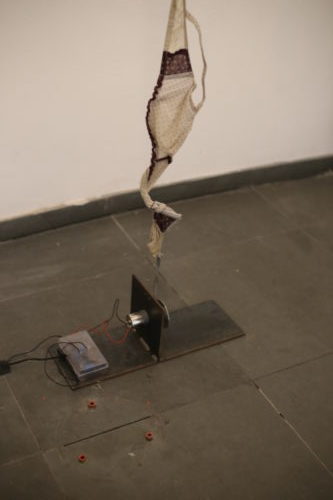 Outworn bras from friends are being put together in a vertical line. The sculpture is then connected to the ceiling and the floor. A motor pulls the bras and releases them, so that the material is being stretched in a rhtyhm of breath.
The sculpture adapts to the room and has first being created for the Venice Biennale Sessions.
Documentation on Vimeo.