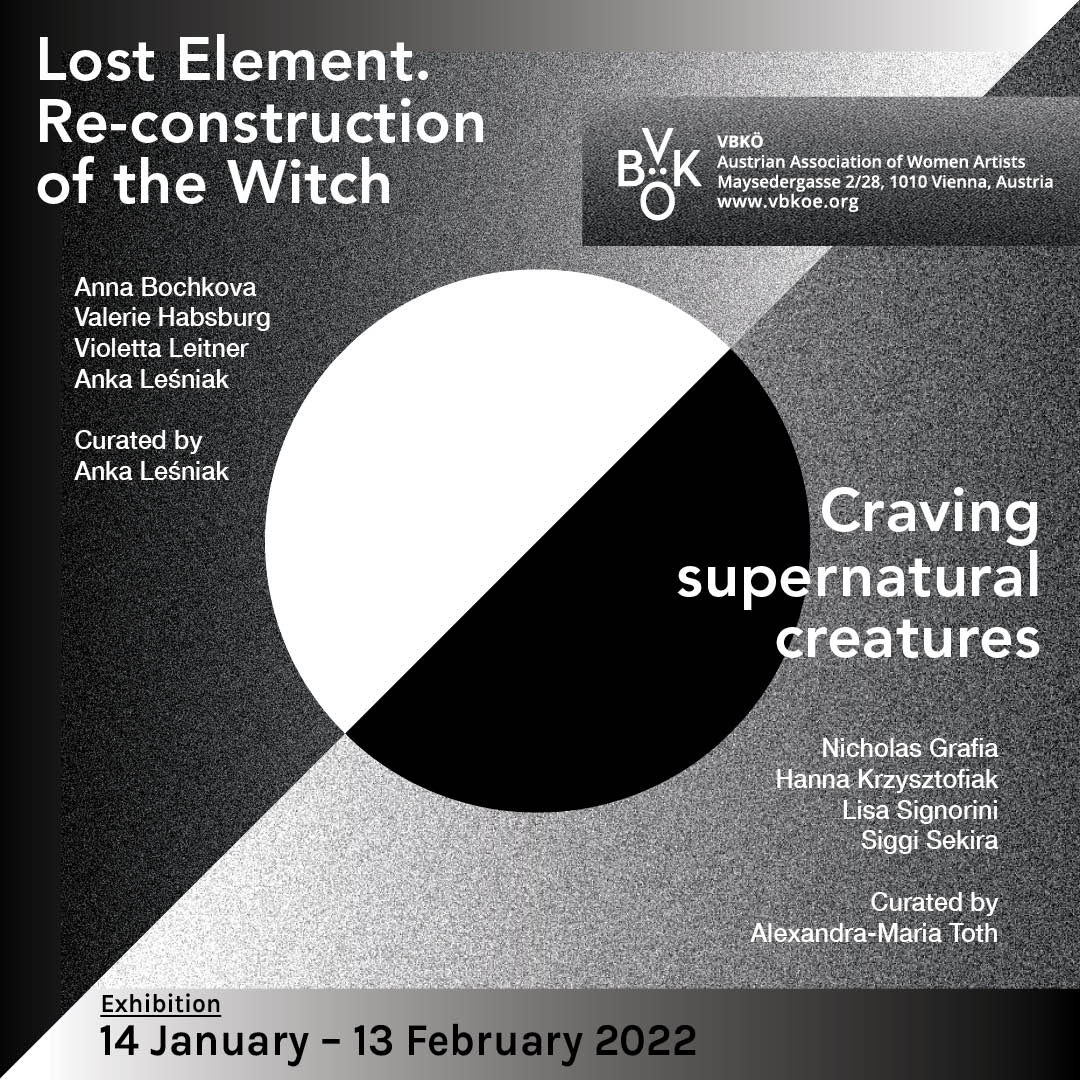 – Lost Element.
Re-construction of the Witch – 
14.01-13.02.2022
opening: 13.01.2022, 17.00-21.00
Anna Bochkova, Valerie Habsburg, Lena Violetta Leitner, Anka Lesniak
Curator: Anka Lesniak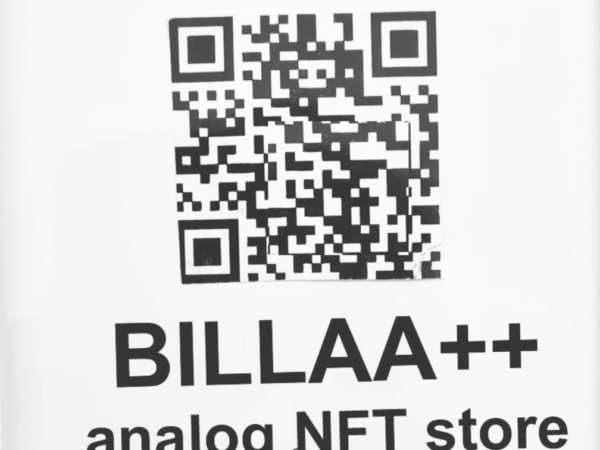 Exhibition AA Collections
– analog NFT store – 
Vernissage: 02.12. 5pm
Exhibition: 03.12. – 29.01.2022
We-Sa 4-8pm
curated by David Hassbach & Georgij Melnikov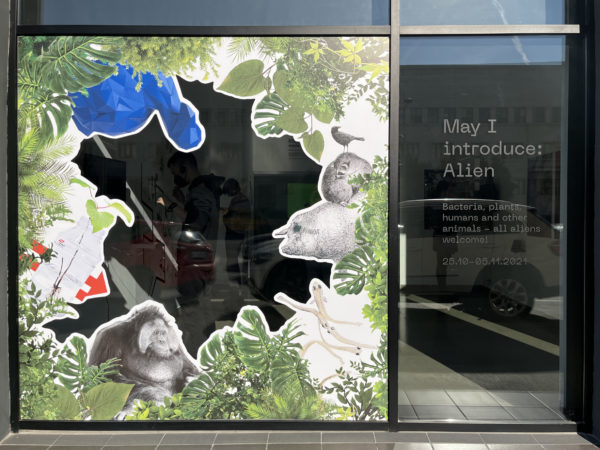 – of depressed monkeys and sensitive dodos – 
Our aliens land in the SULUV gallery in Novi Sad. Until 05.11. the different projects can be viewed and the interactive stations tested.
A project in cooperation with Angewandte Innovation Lab with works by Solmaz Farhang, Alexandra Fruhstorfer, Ege Kökel, Lena Violetta Leitner und Andrea Palašti.  
www.mayiintroduce-alien.com
Supported by: AIL, Galerie SULUV, Universität für angewandte Kunst Wien, Land Steiermark, BMKOES, Bildrecht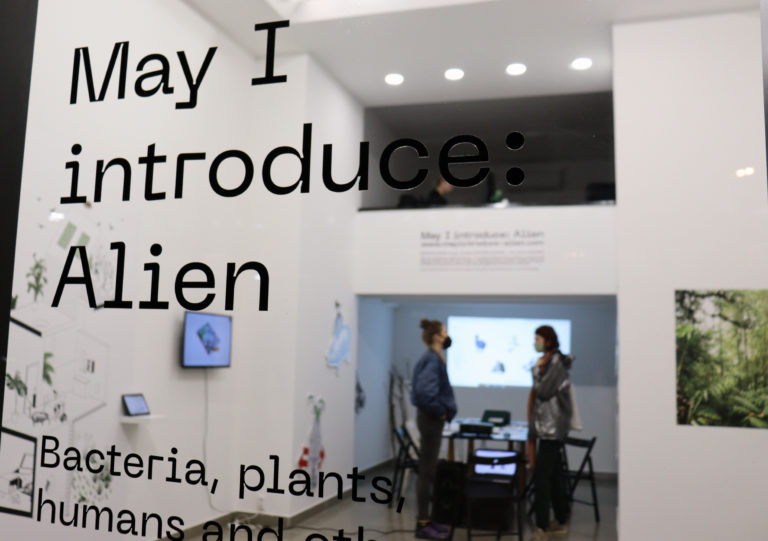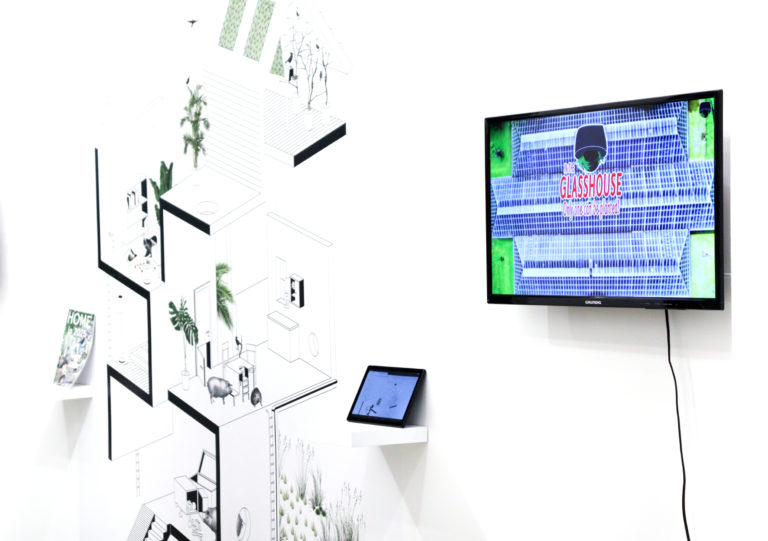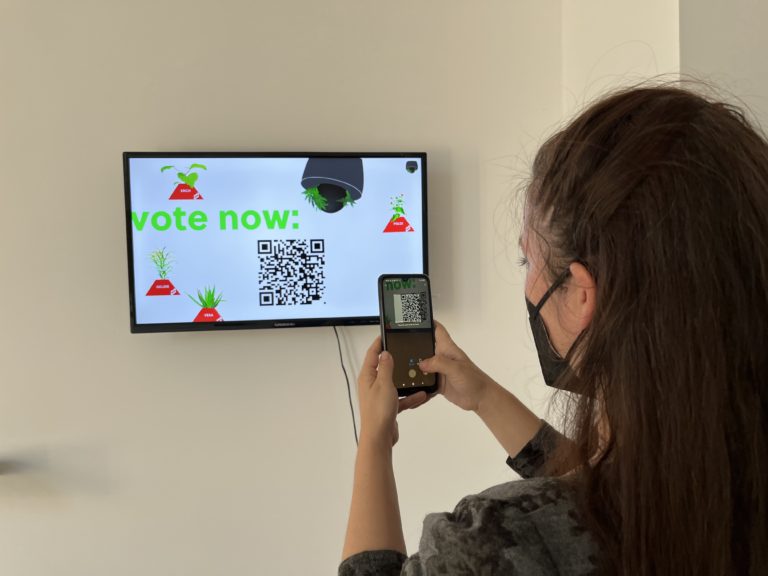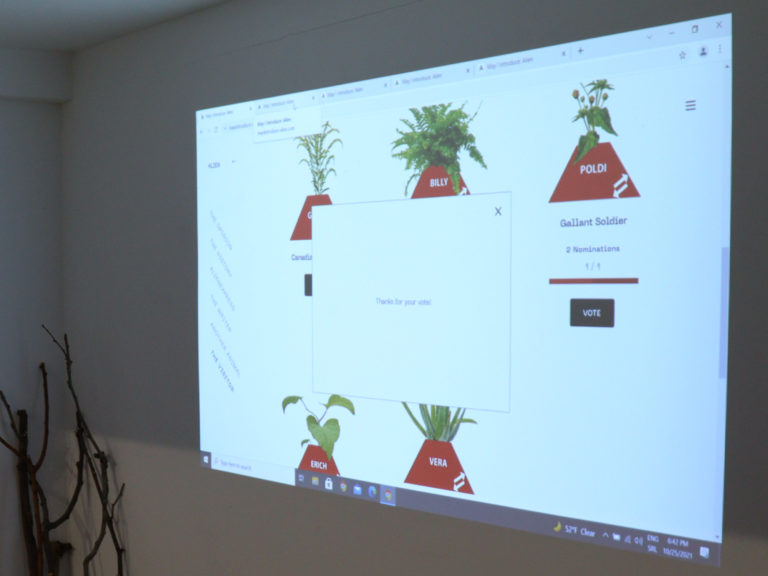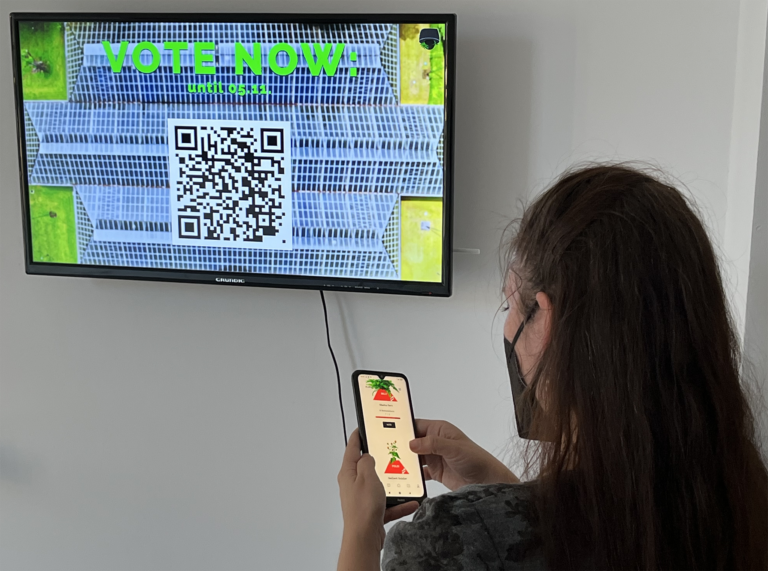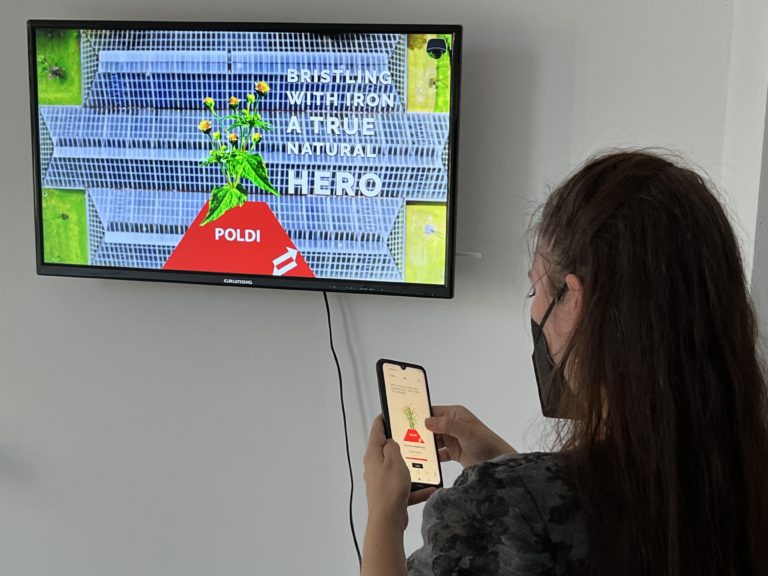 – In the Glasshouse Serbia – 
The first season of the Glasshouse Show is coming to Serbia!
Anyone who wants to choose unloved foreign plants from the greenhouse can hier online voten!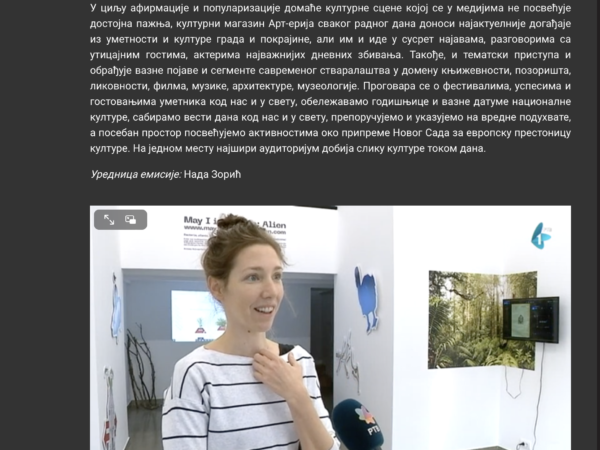 The TV station RTV reported on our exhibition "May I introduce: Alien" in Novi Sad.
Here is the post from October 27th. to be seen – from min. 07:28, in an interview with Andrea Palašti.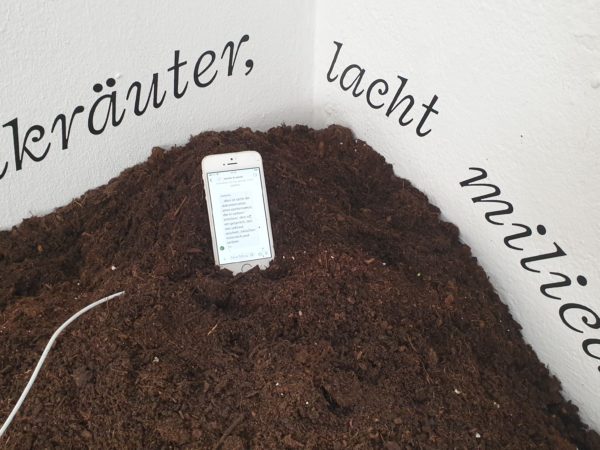 – Exhibition and Residency –
…dies ist nicht die dokumentation einer performance, die in serbien entstand. dies ist ein gespräch, das wie unkraut wuchert, zwischen österreich und serbien.
what does it mean to be a 'weed'?
vielleicht sind unsere gesprächsfäden unkräuter, lacht milica.
does it mean unwanted, taking resources from the wanted? or does it mean being resilient, a pioneer, a survivor?
ovo je razgovor koji ne vodi nikuda i ne mora biti od koristi.
weeds do work as well.
ko odlučuje da li sam korov ili ne?
The installation "words & weeds" is based on the intervention that arose during the residency in the Galerie Reflektor, Uzice (RS).
Chat: Lindsey Nicholson, Milica Dukić, Lena Violetta Leitner
Exhibition at the gallery Improper Walls, 08.09.-24.09.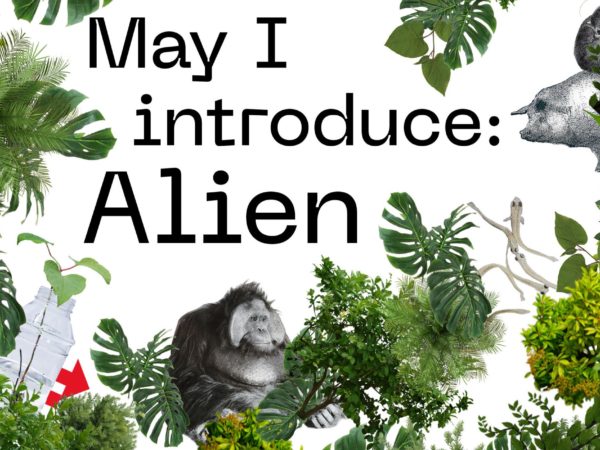 Alienexpress, the Pop-Up Store!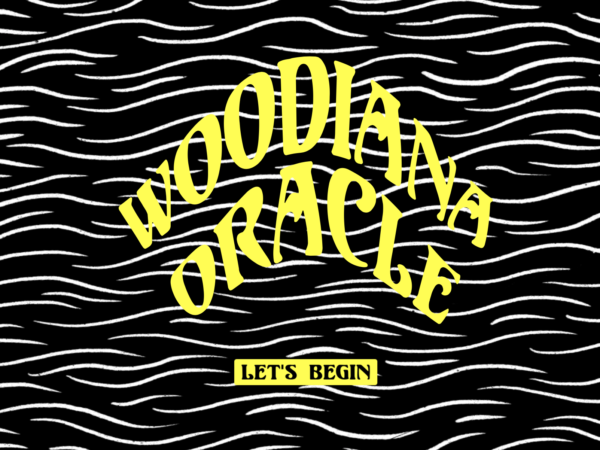 – Ars Electronica, art+science 2021 –
Our speculative webportal Woodiana.today can be seen in the frame of Ars Electronica Garden Belgrade.
11.09. Panel Talk Panel Follow the Current  at Ars Electronica 
12.09. woodiana.today Workshop at Ars Electronica
23.09. – 23.10. Museum for Science and Technology Belgrade – exhibition
Organisation, production: Center for Promotion of Science, Belgrad. Collaboration with Stefana Janićijević, Sanja Andjelković, Jovana Pesić, Luka Lopičić, Vanja Novaković and Danube Transformation Agency for Agency (DTAFA): Andrea Palašti, Alexandra Fruhstorfer, Ege Kökel, Solmaz Farhang and me.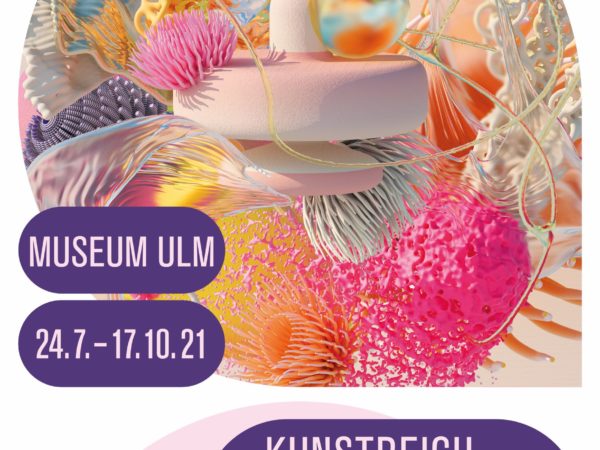 Danube Transformation Agency for Agency
– Kunstreichgewächse – Bitte gießen! – 
I am very excited that the temporray Language Lab of Integrationszentrum für Migrierte Pflanzen is moving into Museum Ulm!
24.07. – 17.10.
Visit the Lab, listen to German courses and see how the foreign plants react to the sonifications!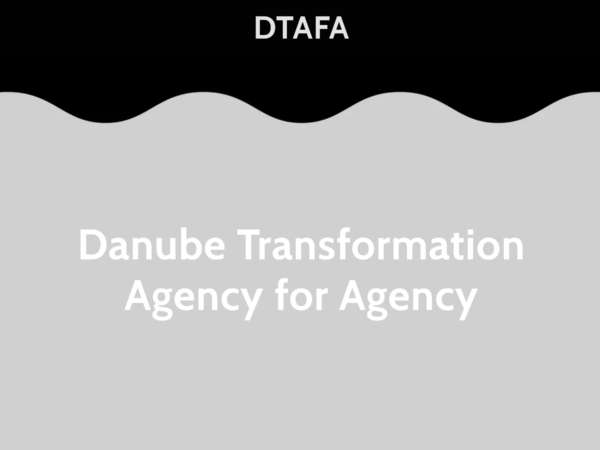 Danube Transformation Agency for Agency