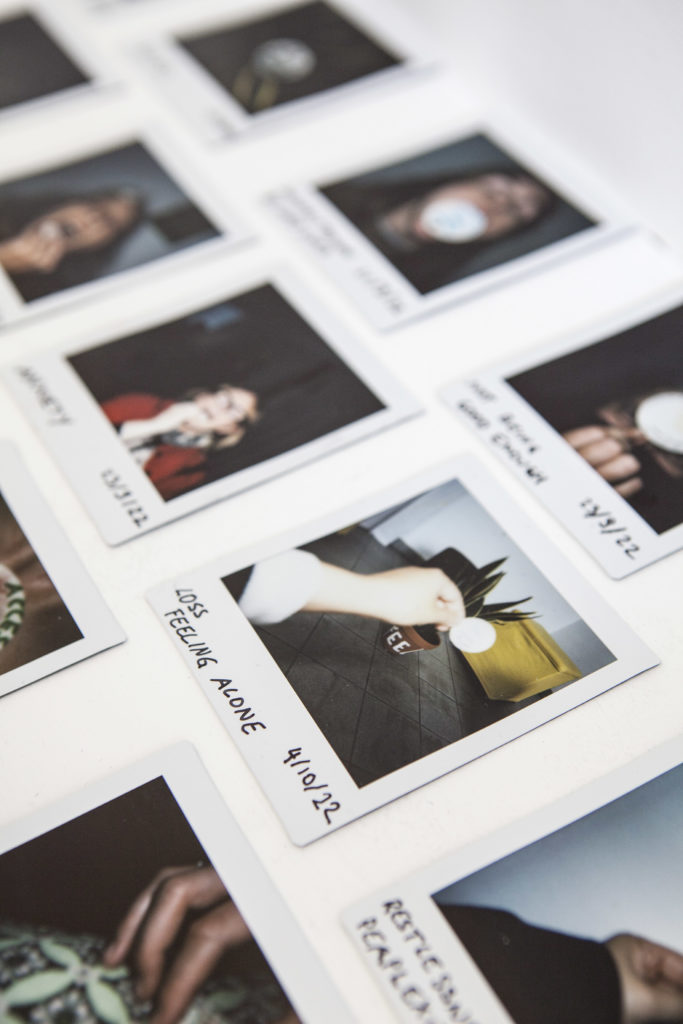 2022
ongoing archive and participatory installation
created in the context of the solo exhibition "Delphi 2.0 (Phyto-Pythia)" at Mz* Baltazar's Lab 
Thank you for the support: Bildrecht, Kulturkommission Brigittenau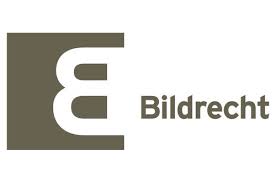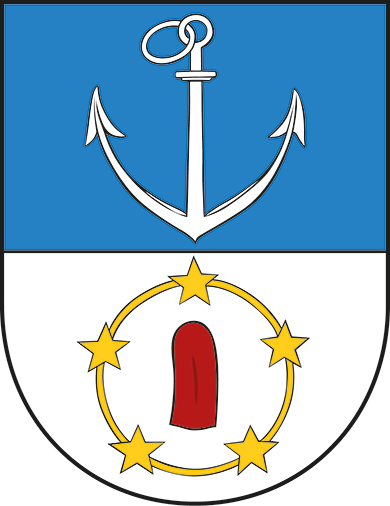 Fear Fighters (Power of Devour) is a growing archive of fears for the future. It was installed for the first time as part of the exhibition "DELPHI 2.0 (Phyto-Pythia)".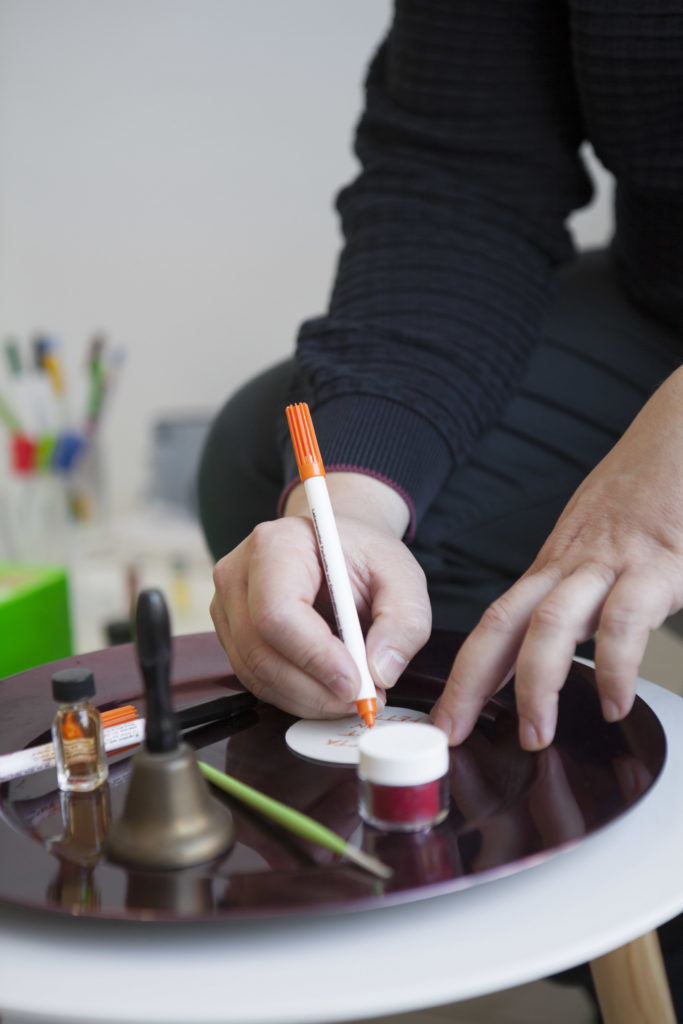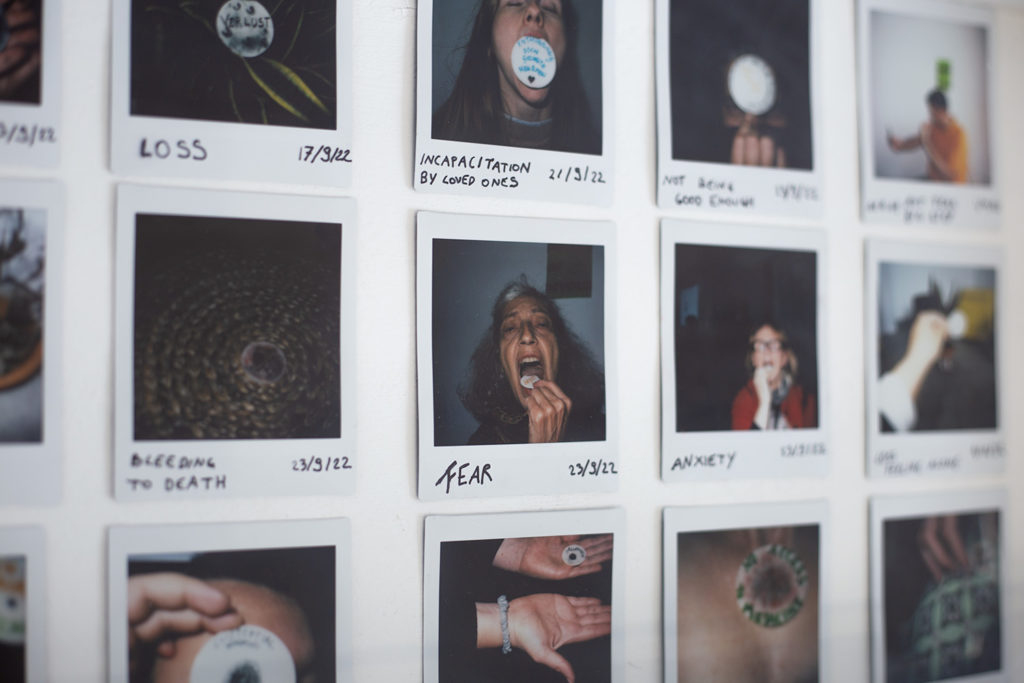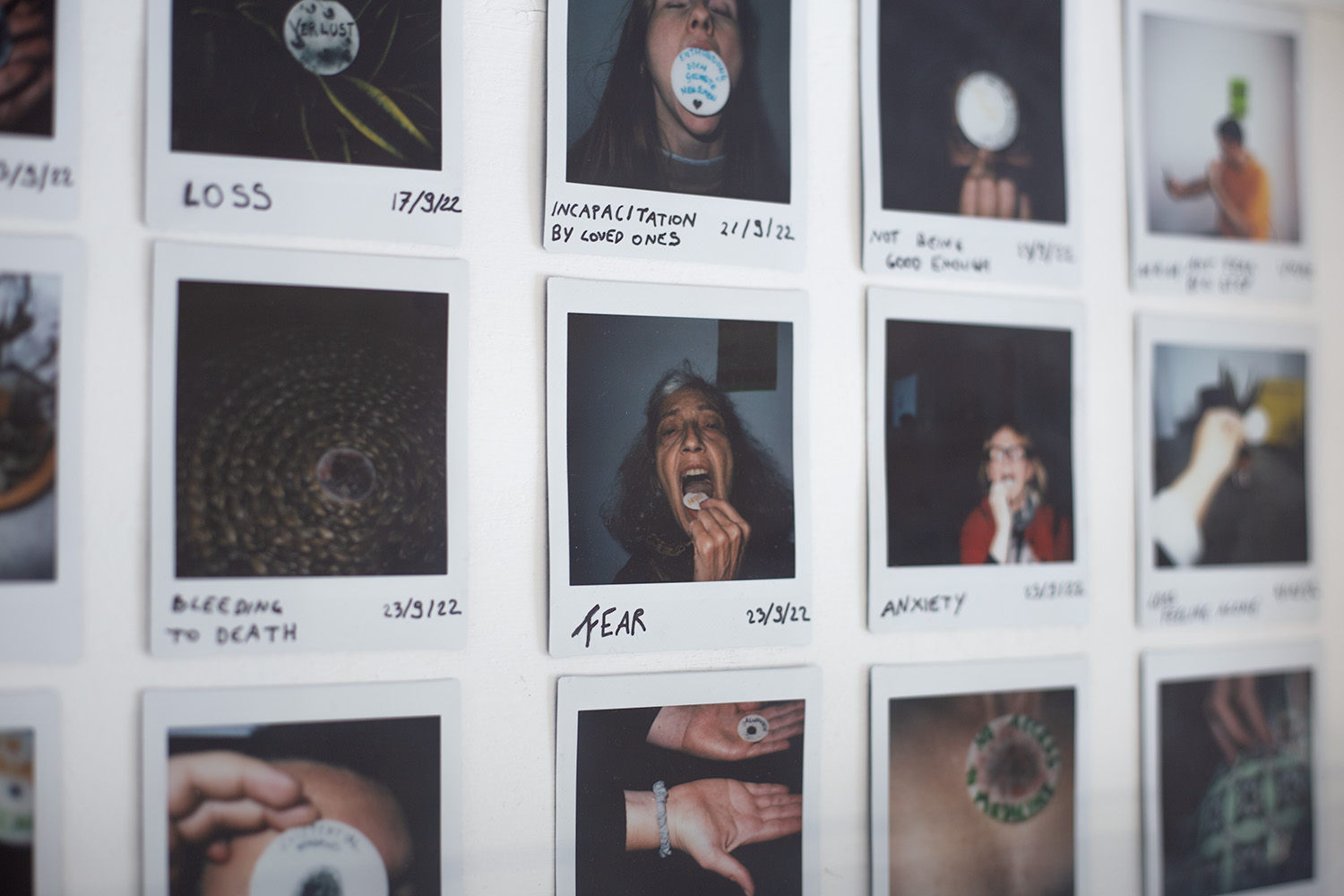 all photos except poster and photo archive shot below: Janine Schranz
In the installation, fears of the future are written on wafers with edible pens and paints, then captured with a Polaroid camera and subsequently devoured.