performative dinner
2022
collaboration with Frederiek Simons
created within the framework of the Artist Residency of the Province of Styria / State of Concept, Athens (GR)
Thank you for the support: Land Steiermark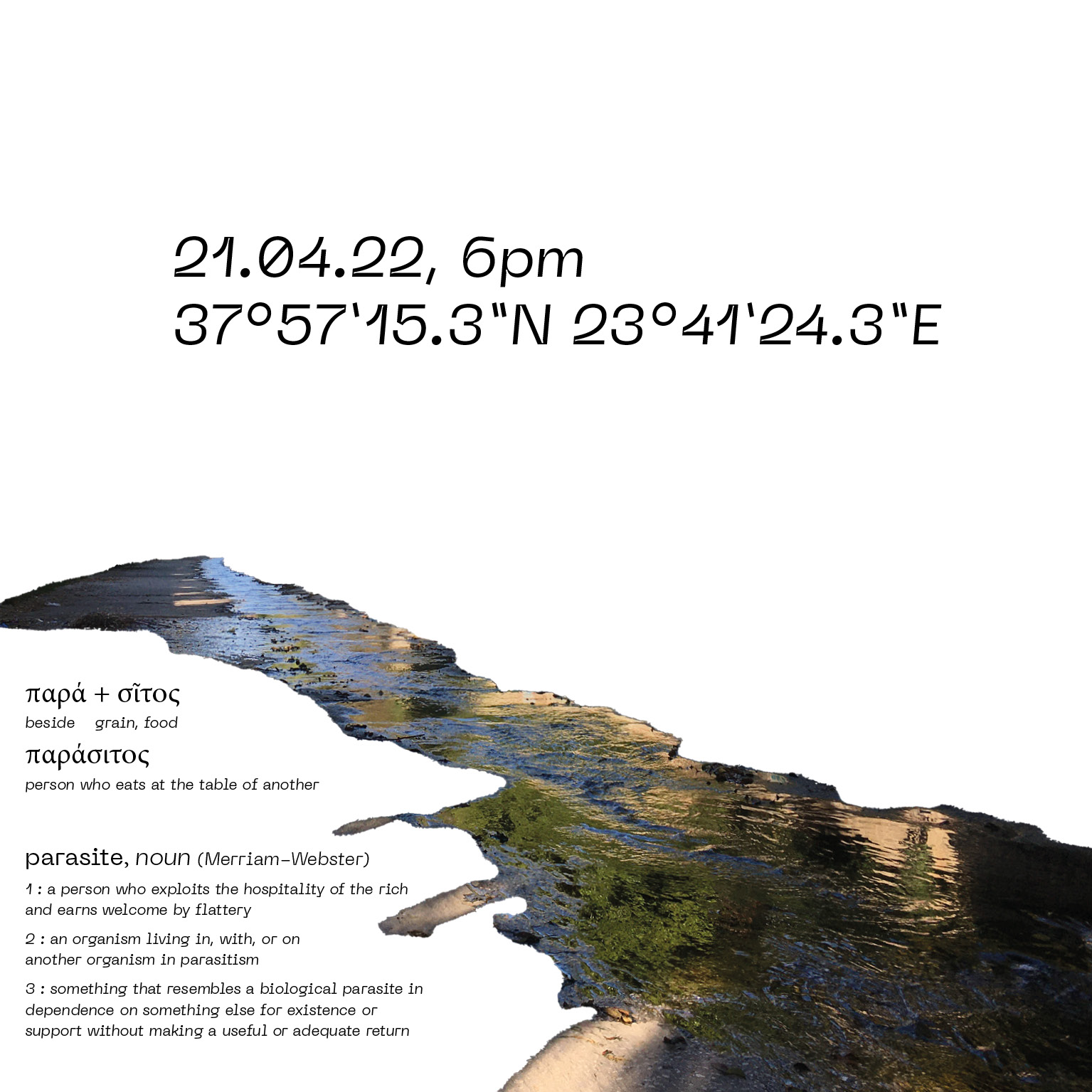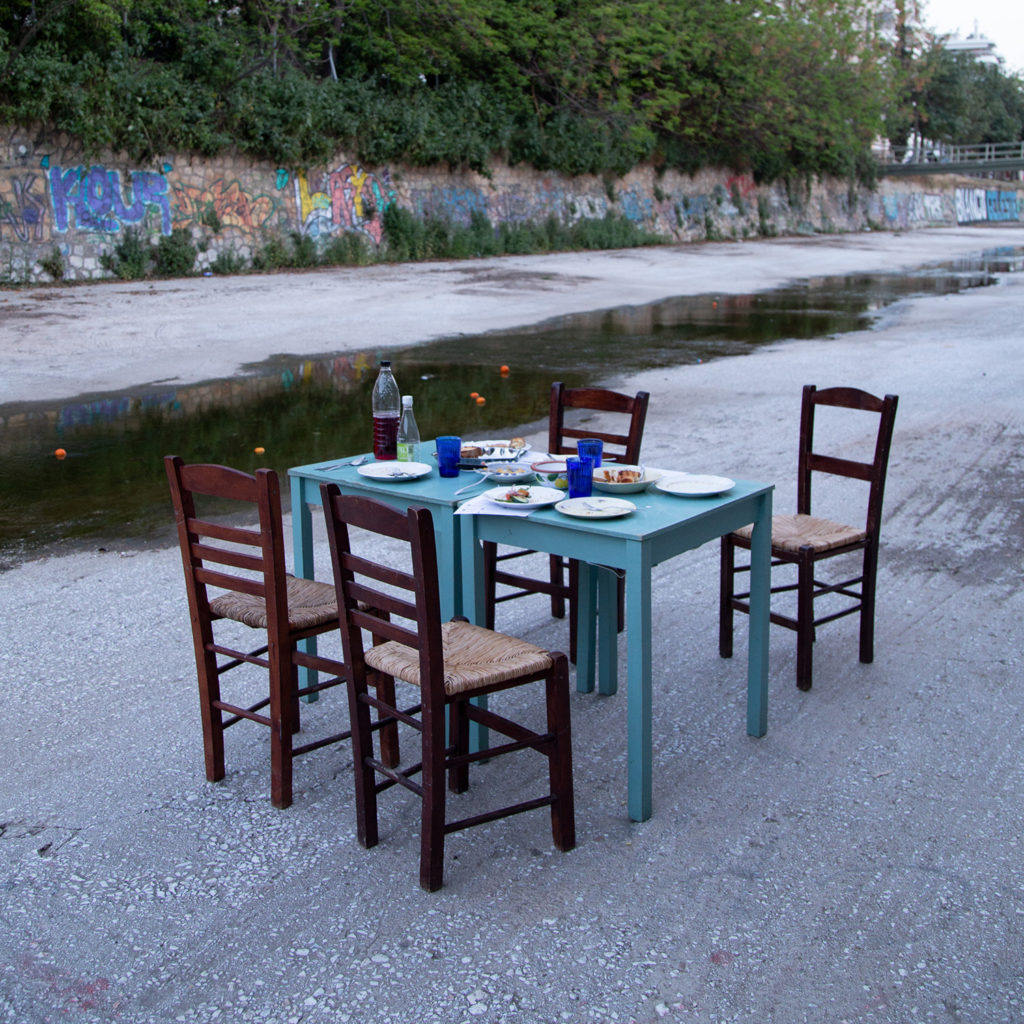 MEZEDES on the ILISSOS  was created during the artist residency in Athens.
During the residency, the two artists regularly exchanged ideas in small restaurants about the artistic research process on parasites and their ambivalent feelings of being parasitic themselves.
Inspired by the origin of the word (Greek para/sitos: next to/food and later: someone who eats at another table), the artists invited to a "parasitic" dinner next to the Ilissos River, which has been regulated since the 30s and buried, among other things, due to the built infrastructure. Only here the river is still easily visible.
Inspired by the 6 parasitic strategies, 6 courses consisting of questions and quotes as well as the preceding exchange of the two artists were served, which included biodiversity, urbanity and the river itself as host or guest (as it were of a parasitic relationship).
The process was then presented at the State of Concept gallery.
An installation on the balcony played the recorded conversation and displayed the menu cards alongside documentation of the meal before and after.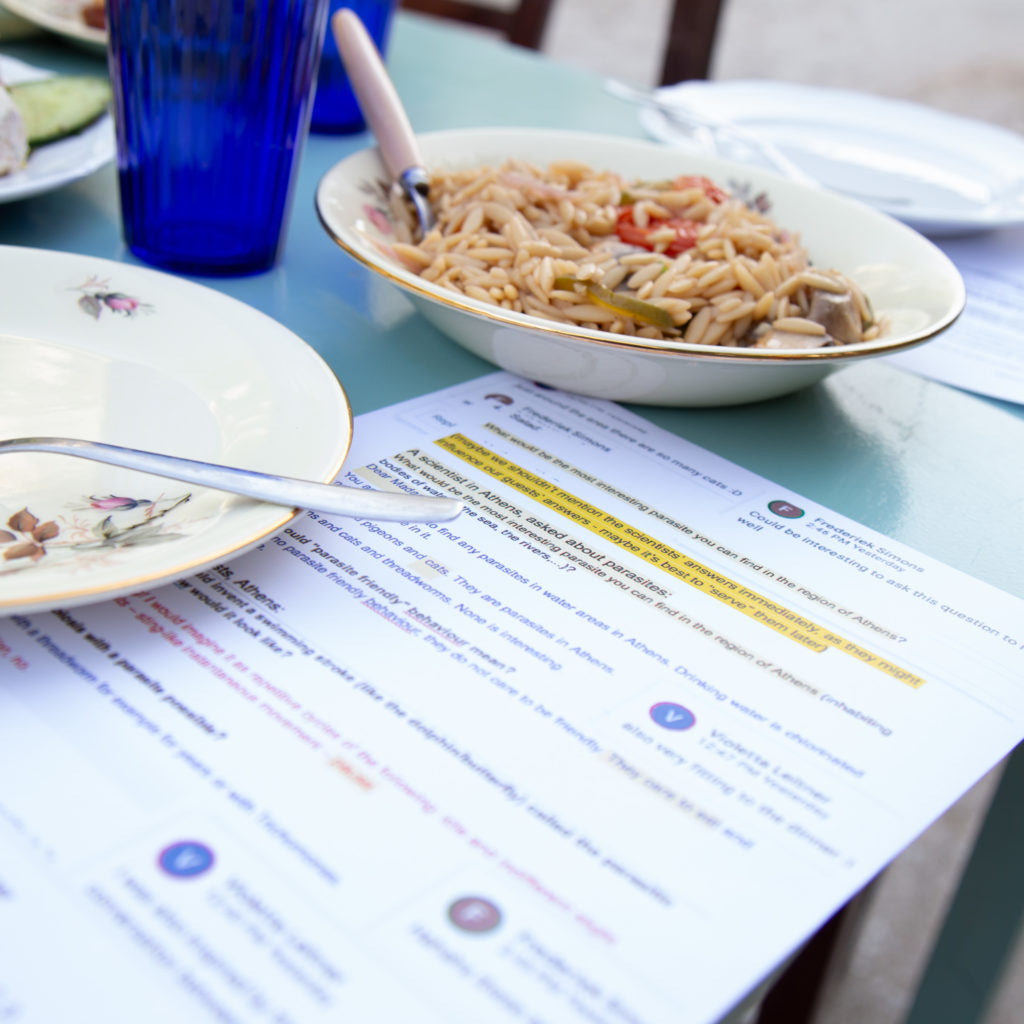 menu cards at the dinner
installation views, gallery State of Concept Athens (GR), 2022