Promotion Prize of the Province of Styria for Contemporary Fine Art 2019, Neue Galerie Graz, AT
29.11.2019 – 08.03.2020
Green Aliens Under The Microscope. Lecture Performance. Study Days EHESS Paris, FR
IZMP at Botanical Garden Graz, AT
24.10. – 15.12.
THE ESSENCE, Vienna, AT
Schlage Wurzeln, Verwurzle dich nicht (A Love Song), Heldinnenzentrale, Vienna, AT

Virtual Soundmap, Amonhaus, Lunz am See, AT
TV16, Gallery Trebinje, Trebinje, BiH
I can't connect at all, Friday Exit, Vienna, AT
Daily Diet, Mz Baltazar's Laboratory, Vienna, AT
Tatorte, Soloexhibition Living Skirts, Redcarpet Showroom, Vienna, AT
Pigeons, manifests and more, Kunstverein Baden, AT
Obsession, National Gallery Mala Stanica, Skopje, MKD
Contemporaries of the near future, das weisse haus, Vienna, AT
Vertikal, Biennale Sessions, Venice, IT
digital frictions, das weisse haus, Vienna, AT
Myanmar Multimedia Festival, New Zero Art Gallery, Yangon, MYA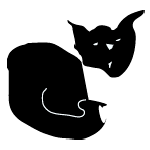 Exhibition text for KulturKontakt Austria (2019)
Exhibition text for HERstory, KulturKontakt Austria (2018)
"Hammerherrin", Art Book in collaboration with E.A. Sattler (2018)
"Protokoll", in Von Fluchten und Wiederfluchten (ed. Artur Nickel), Geest-Verlag (2017)
"Eisen", LANDSTRICH Nr.33 (2017)
"Entrinnerung", Inszenierte Projekte, Edition Selene (2013)
"Clean Art", Portable Exhibtion (ed. Sejma Ferré) (2013)
2019
Award for a scholarship – Prize of the Province of Styria for Contemporary Fine Art 2019
2018
Price WIG (media)
Videoprroject in cooperation with Maria Hera and the womens' health center Vienna
2017
Nomination for the best diploma work, University of Applied Arts Vienna
2015
 Award for Living Skirts, University of Applied Arts Vienna
2012
Nomination Hubert Sielecki Price
2010
Excellence Scholarship,
University of Applied Arts Vienna
University of Applied Arts Vienna
2017 graduated with high honours, Digital Art
Theatre/Film/Mediastudies
Japanese Studies
2012 Academy of Fine Arts Zagreb
2011-12 Academy of Fine Arts Belgrade
2006-07 Université Paris VII.
2015 Residency with Kollektiv OutSight
2014 Residency with Kollektiv OutSight
2014 Residency in Graz and Sarajevo
2016 Residency Viertelfestival
2017 Residency Styria/Come On