IN THE GLASSHOUSE:


only one can be planted
Thanks for the support: MA 7, AIL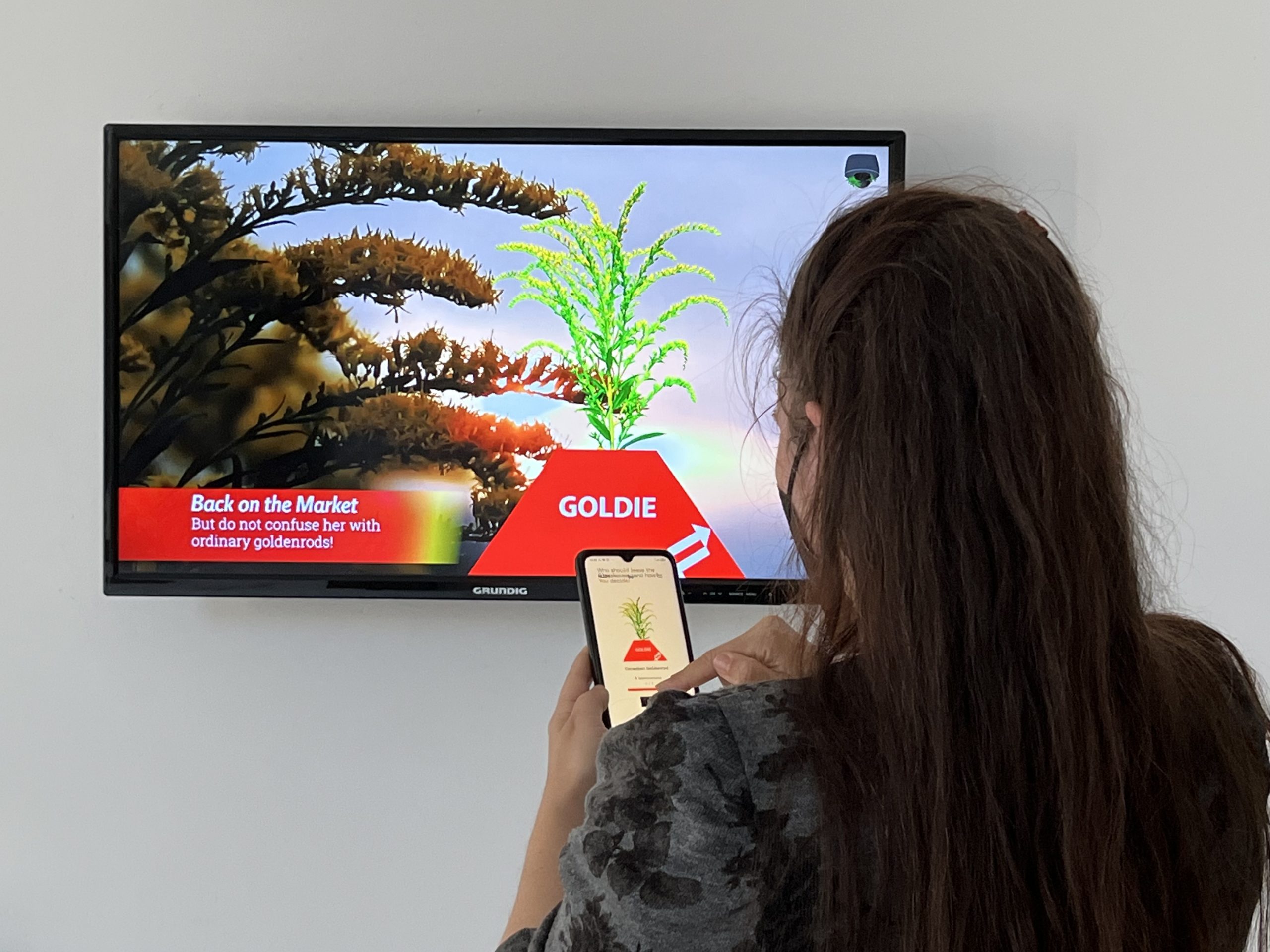 all exhibition views: May I introduce: Alien, Gallery SULUV, 2021
photos: Gallery SULUV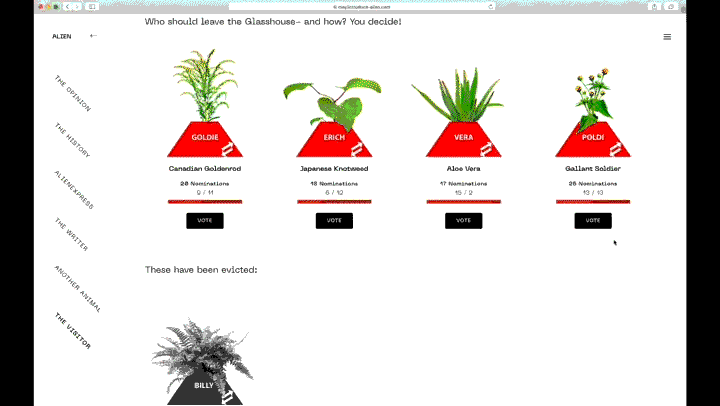 Because only one can be planted!
Welcome to the Glasshouse  – the reality show, where it is up to you, which plant will stay and be planted!

In this past Season (Edition Serbia), three invasive alien plants faced off two so-called exotic garden center plants – every week, the visitors voted off one plant by dragging them into the garbage bin or sending them back home.
Our winner is tough, but also tangly, very pushy, but super useful, and valued at 70 mill. in Great Britain- congratulate Erich, the Japanese Knotweed- because in the end, only one can be planted!