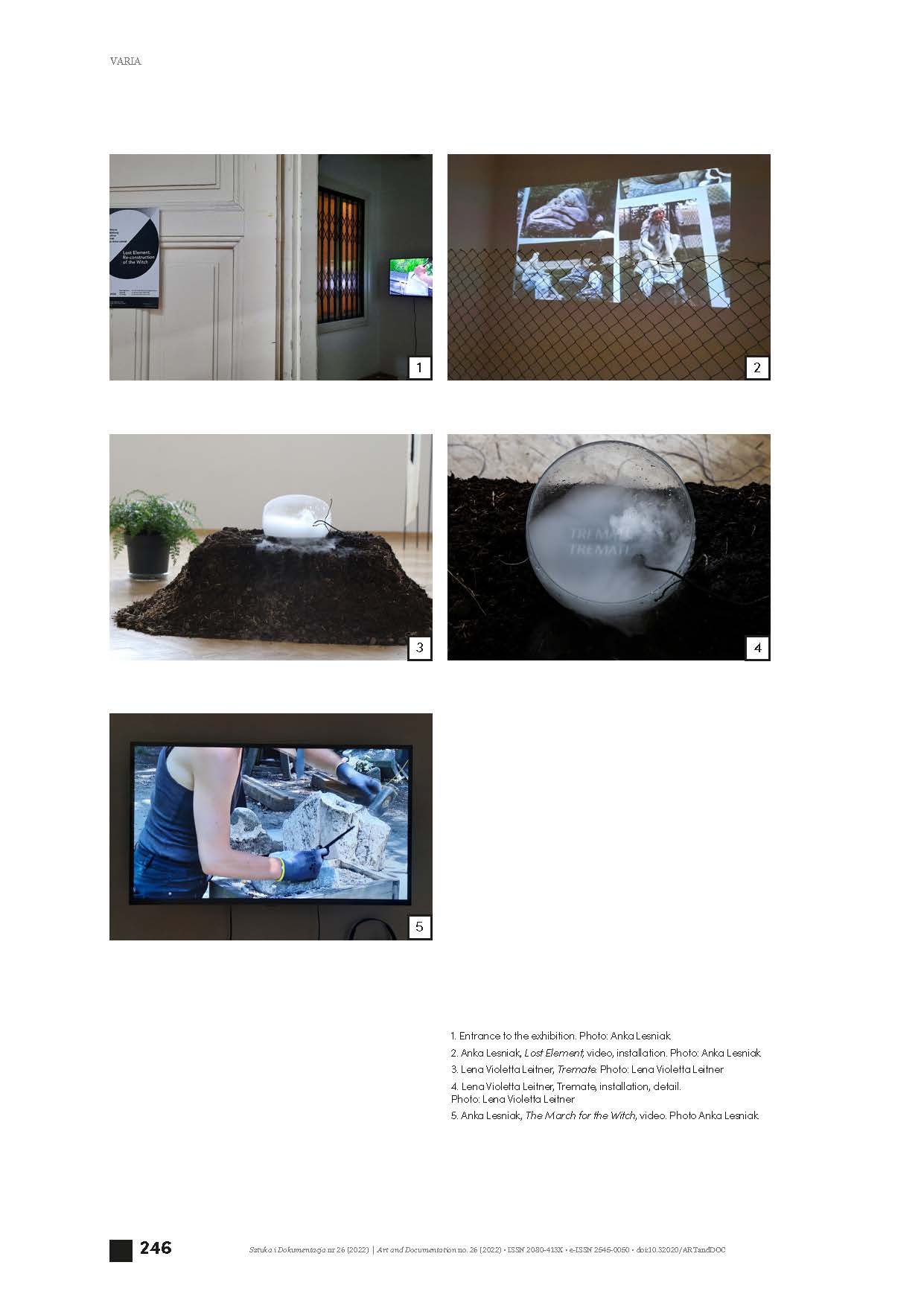 – Publication- 
Anka Leśniak not only curated the great exhibition "Lost Element. Re-construction of the Witch" earlier this year at VBKÖ, but now also wrote this great article about the exhibition. I am very happy to be part of the exhibition and the TFR archive with the work "TREMATE"!
"The Exhibition Lost Element / Re-Construction Of The Witch. Curatorial Reflections", Anka Leśniak, in: Art and Documentation no.26
Read online HERE.
– Portrait- 
Sonja Harter wrote a wonderful portrait on Artfaces Steiermark about my work- thank you very much!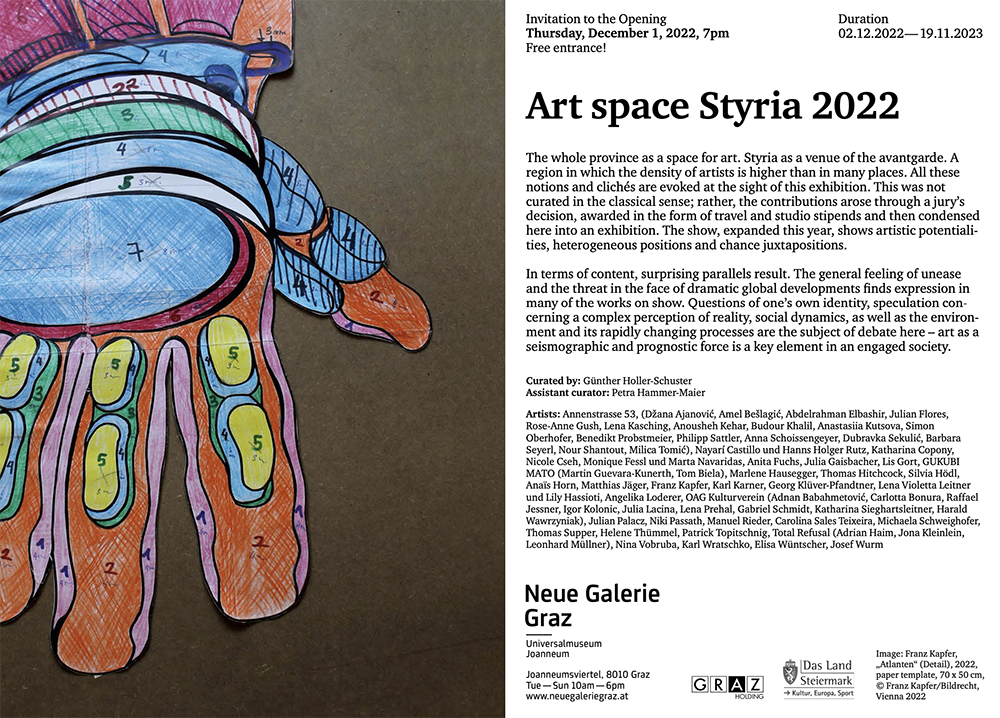 – Exhibition in Graz- 
Cordial invitation to the "Art space Styria 2022" exhibition!
Neue Galerie Graz
Opening: 01.12., 7pm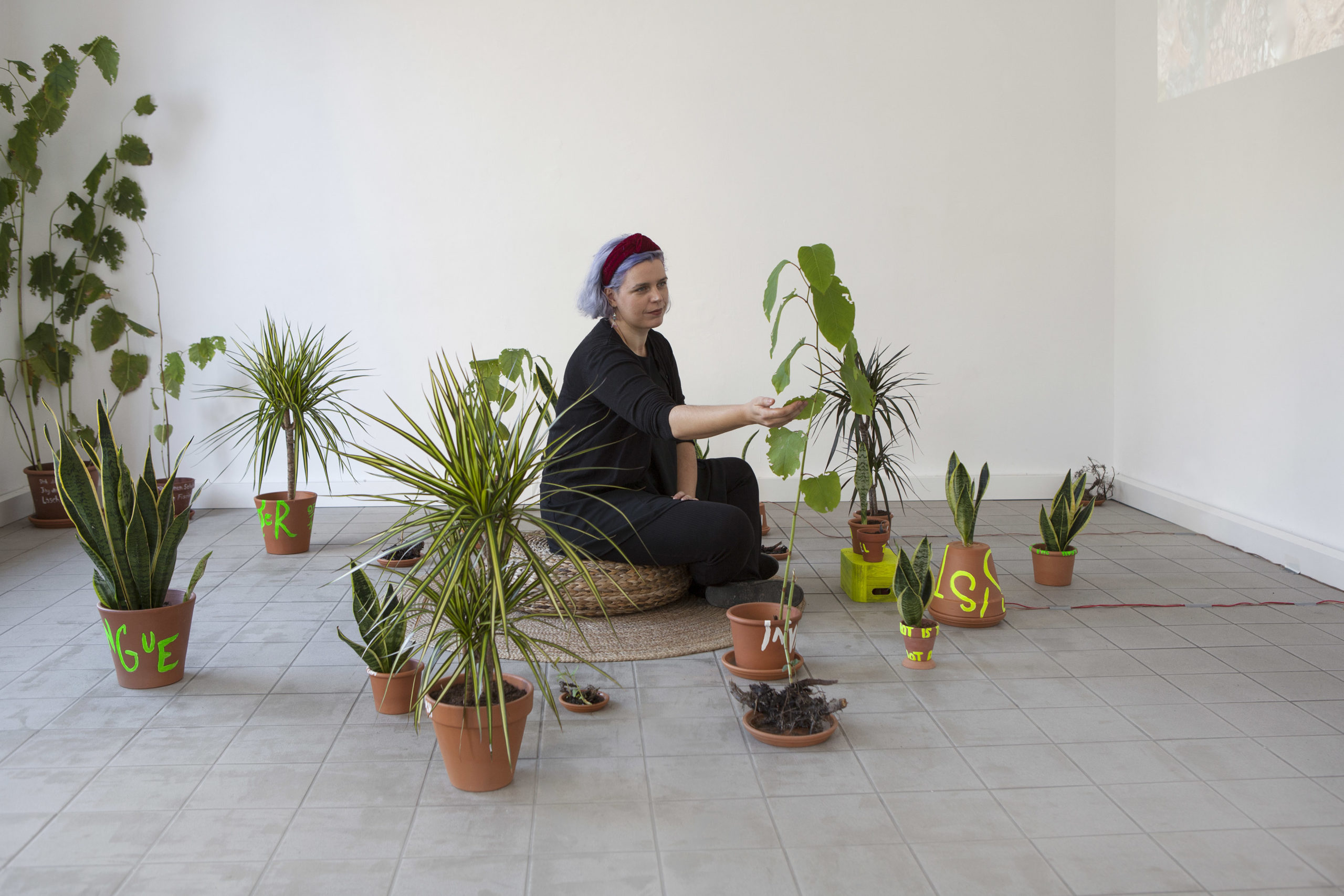 – Grant- 
I am so grateful that I will be able to research and experiment about and with invasive plants for the next months!
A huge thanks to the jury of BMKOES for awarding me with "Startstipendium" Media Art!
– Award Winner- 
Wow! Our collective DTAFA (Solmaz Farhang, Alexandra Fruhstorfer, Ege Kökel, Andrea Palašti and me) are double award winners!
Cannot wait for our new adventures next year!
– Artist Talk – 
I am honored that I will be talking about my work next to two amazing artists – Mary Maggic and Katrin Hornek!
Sympoietic Symphony, Klangmanifeste
Curated by Christine Schörkhuber
04.09. 3 – 4 pm
– Interview with DTAFA – 
If you understand Serbian, please check out our interview with Oblakoder Magazine! Our collective DTAFA talked about the project in Novi Sad in the frame of the European Capital of Culture 22.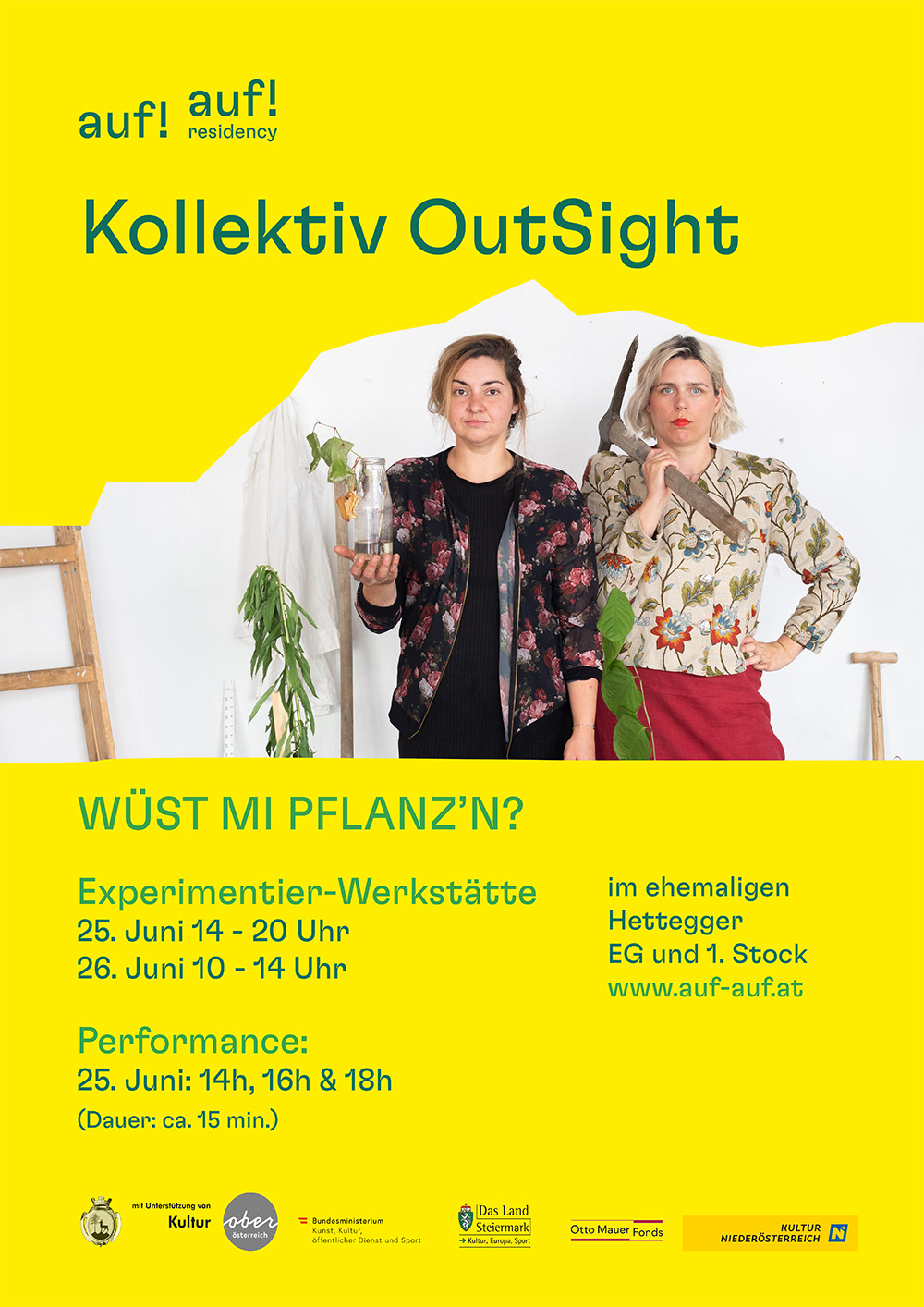 – exhibition and performance –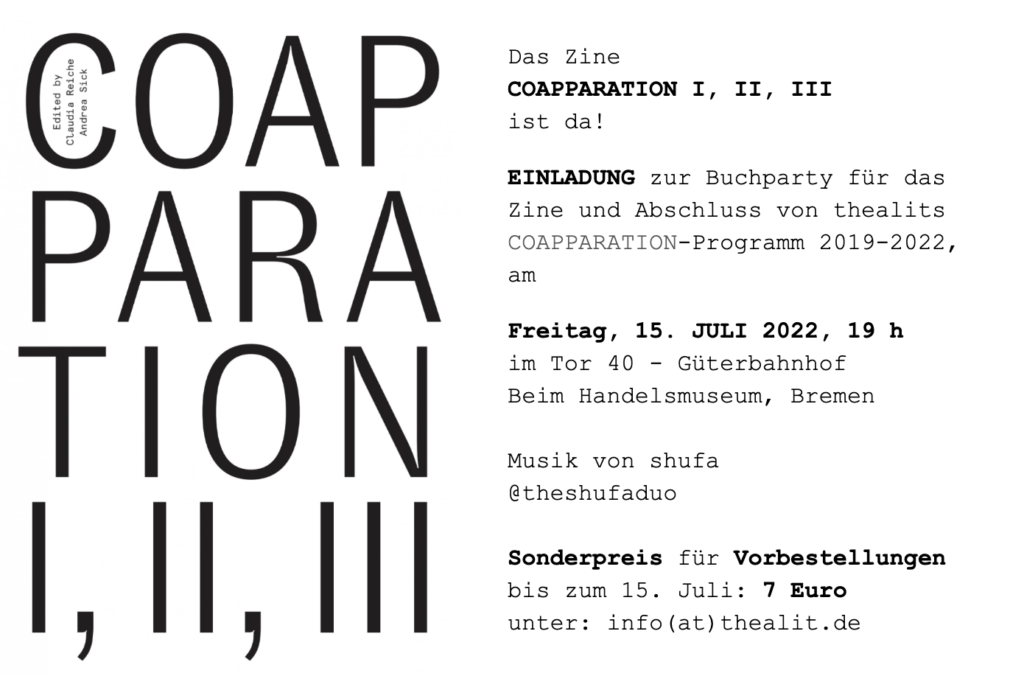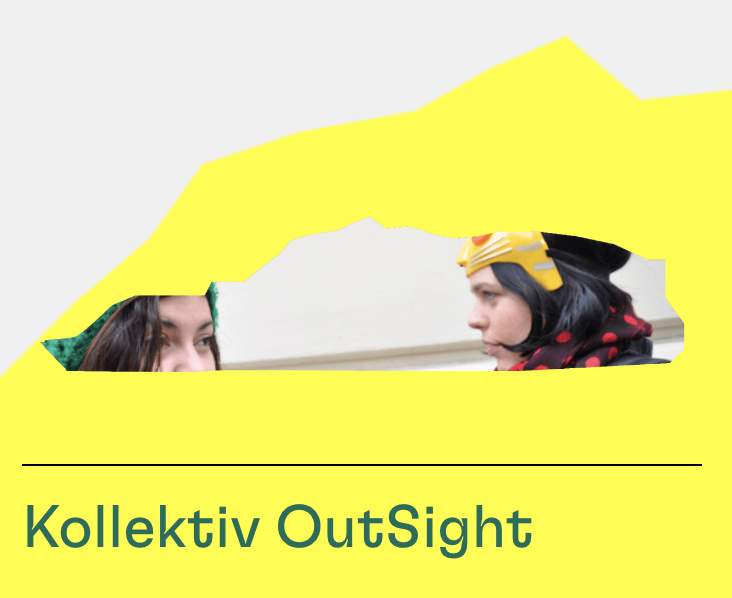 – auf! auf! – 
YAY! Bad Ischl we are coming!

I am super excited to be able to install our experimental plant lab at the amazing building of Lehartheatre in the frame of the artist residency auf! auf!

A huge thanks to auf! auf!, Otto Mauer Fonds and Land Steiermark für the subvention!
– Where is the river? – 
Presentation of my Artist Residency – part of the outreach studio program of Land Steiermark, Culture Department – at State of Concept Athens – 28.04., 18h30 – 20h30.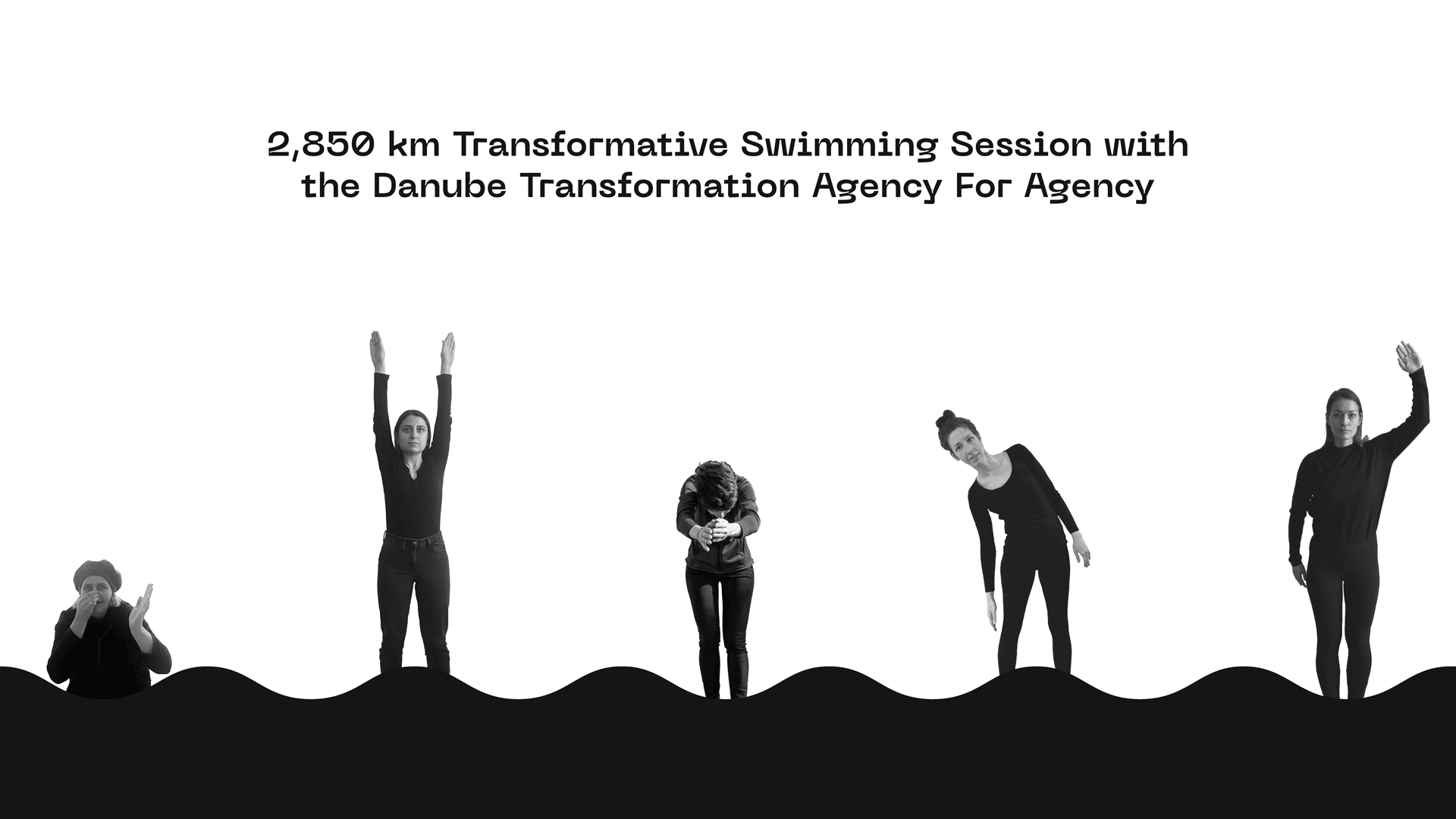 – DTAFA Lecture – 
My DTAFA colleagues Solmaz Farhang, Alexandra Fruhstorfer, Ege Kökel and Andrea Palašti will present our ongoing artistic research at Art & Science, University of Applied Arts Vienna, 24.03.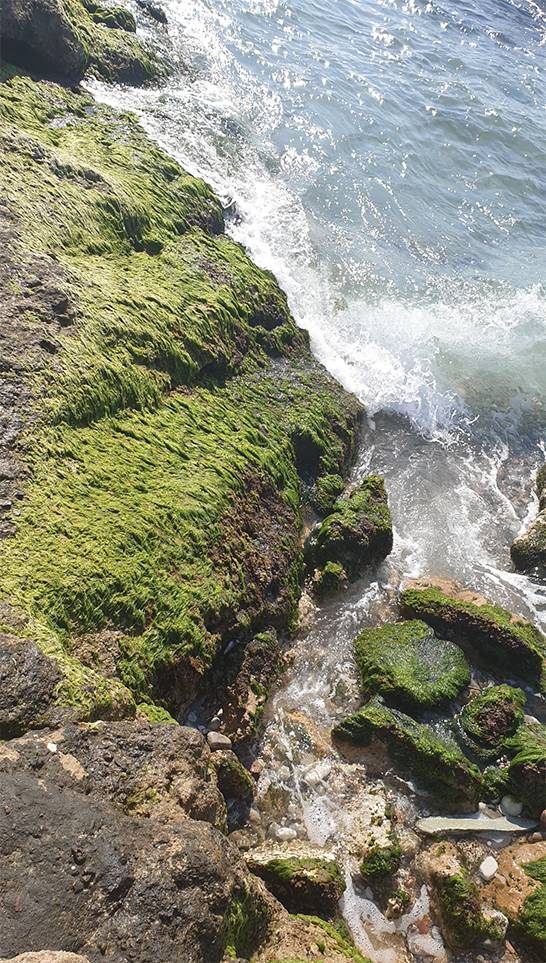 – Artist Residency – 
I am over the moon and back! This March and April I will be spending in Athens as an artist in residence at the gallery State of Concept. A big thank you to Land Steiermark for awarding me with this amazing grant!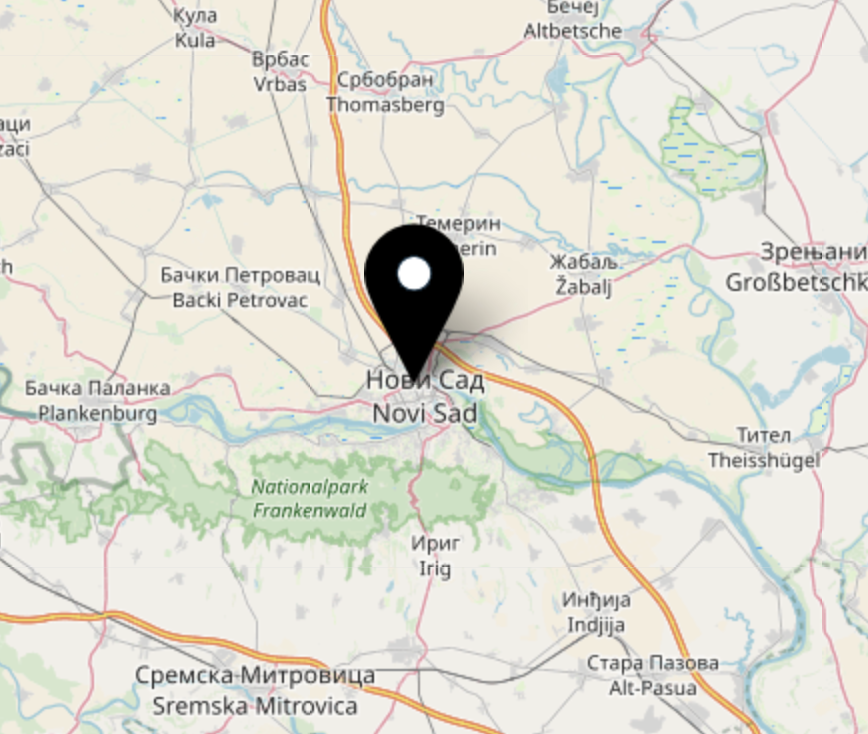 – Ö1 Radio – 
Here you can find a short portrait of the Danube Transformation Agency for Agency on the "Repair of the Future" page of Ö1.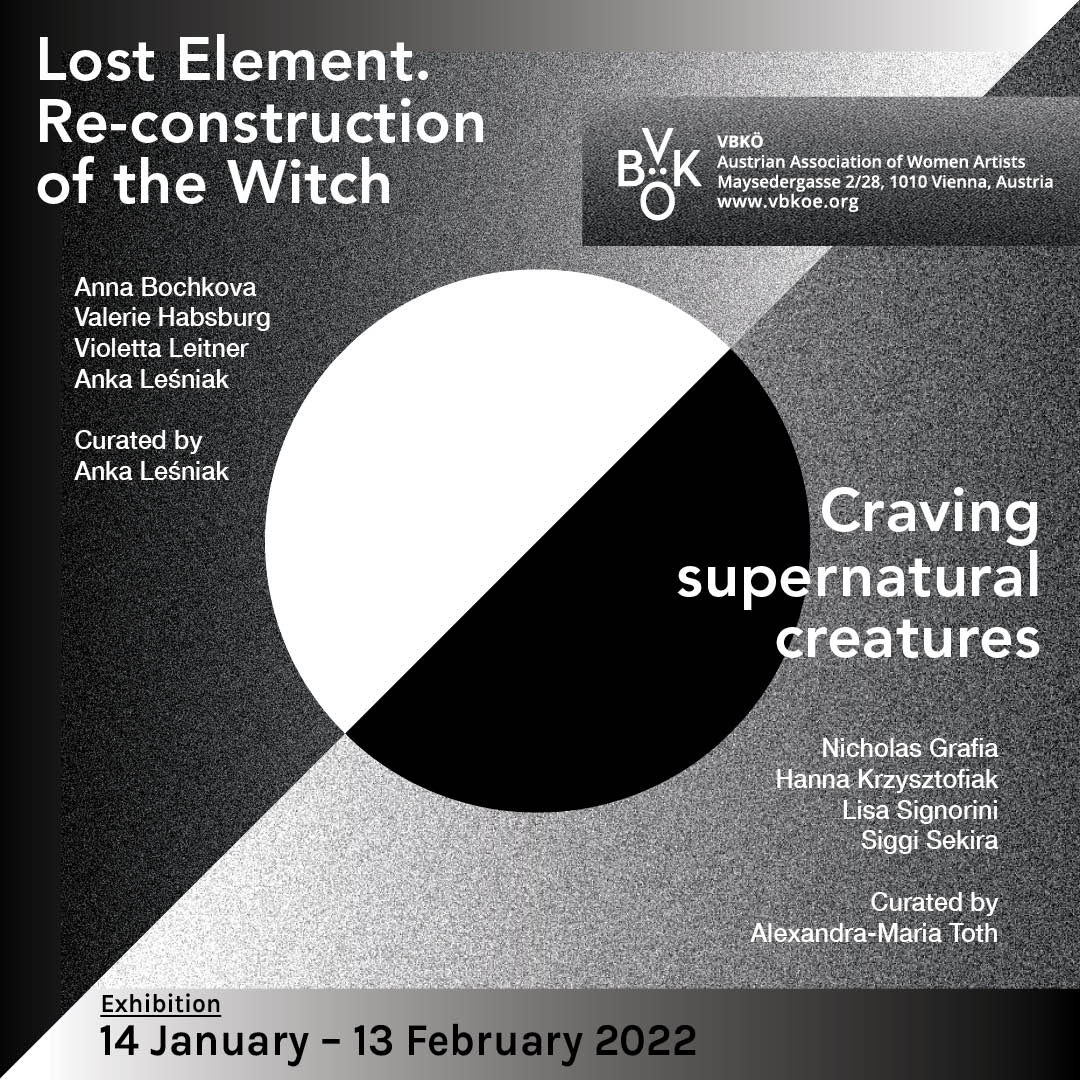 – Lost Element.
Re-construction of the Witch – 
14.01-13.02.2022
opening: 13.01.2022, 17.00-21.00
Anna Bochkova, Valerie Habsburg, Lena Violetta Leitner, Anka Lesniak
Curation: Anka Lesniak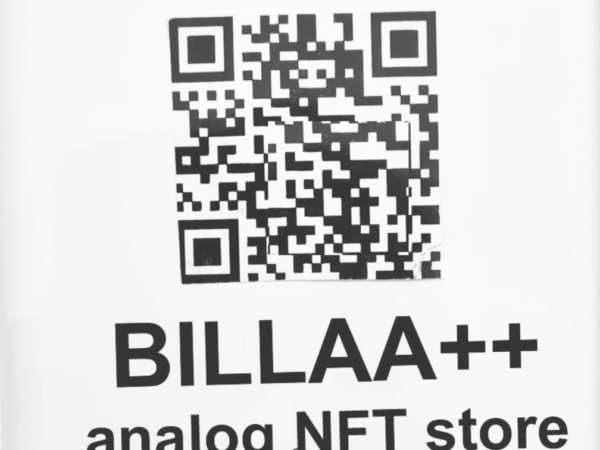 – analoger NFT Store – 
opening: 13.12. 17h
exhibition: 13.12. – 29.01.2022
Curation: David Hassbach & Georgij Melnikov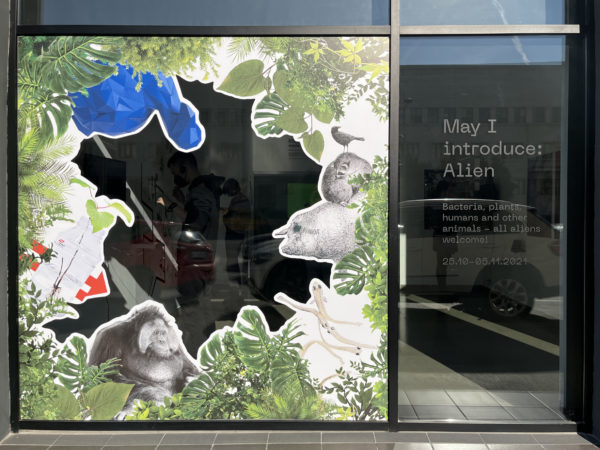 A project in cooperation with the Angewandte Innovation Lab with works by Solmaz Farhang, Alexandra Fruhstorfer, Ege Kökel, Lena Violetta Leitner and Andrea Palašti.
www.mayiintroduce-alien.com
With the kind support of: AIL, Galerie SULUV, Universität für angewandte Kunst Wien, Land Steiermark, BMKOES, Bildrecht
– EXHIBITION – 
Our aliens land in the gallery SULUV in Novi Sad. Until 05.11. the different projects can be viewed and the interactive stations can be tested. Galerie SULUV in Novi Sad.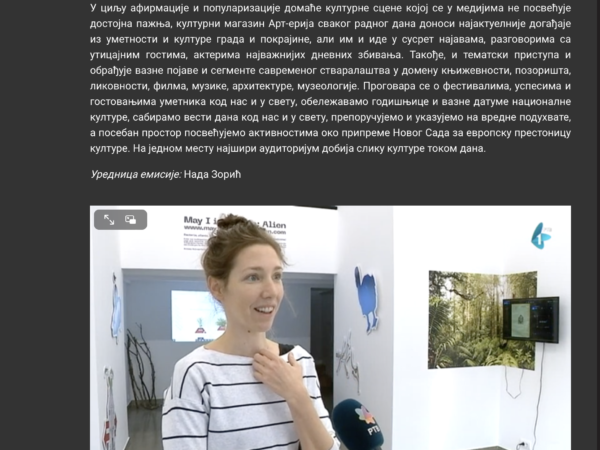 – On TV in Serbia! – 
The TV channel RTV reported about our exhibition "May I introduce: Alien!" in the gallery SULUV in Novi Sad.  
Here you can see the contribution from 27.10. – from min.07:28, an interview with Andrea Palašti.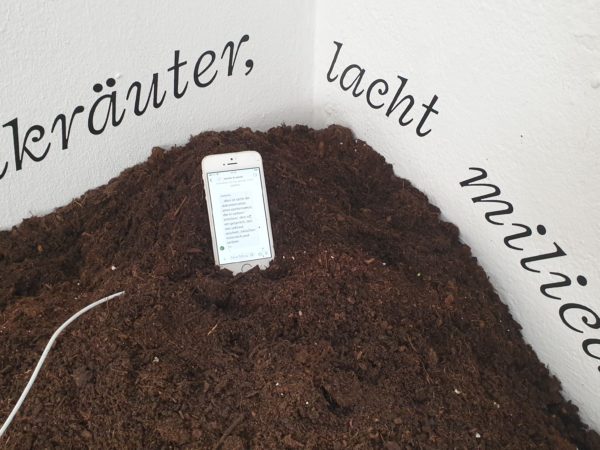 …dies ist nicht die dokumentation einer performance, die in serbien entstand. dies ist ein gespräch, das wie unkraut wuchert, zwischen österreich und serbien.
what does it mean to be a 'weed'?
vielleicht sind unsere gesprächsfäden unkräuter, lacht milica.
does it mean unwanted, taking resources from the wanted? or does it mean being resilient, a pioneer, a survivor?
ovo je razgovor koji ne vodi nikuda i ne mora biti od koristi.
weeds do work as well.
ko odlučuje da li sam korov ili ne?
– EXHIBITION & RESIDENCY –
The work "words & weeds" is based on the intervention created during the residency at Reflektor Gallery, Uzice (RS) in summer.
Chat: Lindsey Nicholson, Milica Dukić, Lena Violetta Leitner
Exhibition in the gallery Improper Walls, 08.09.-24.09.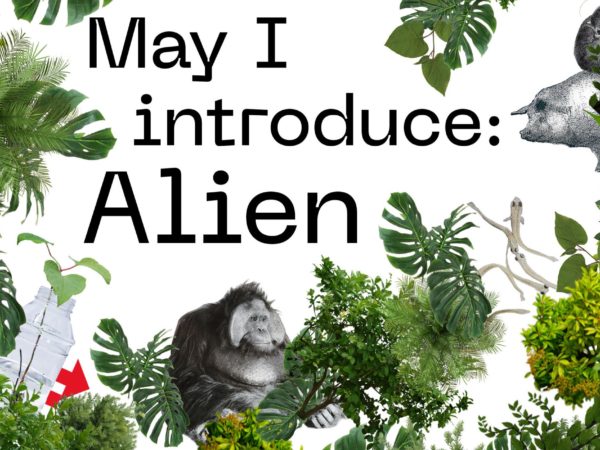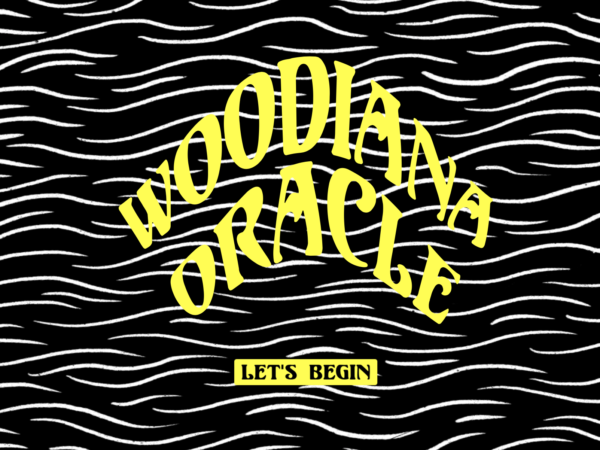 Our speculative webpoprtal Woodiana.today is represented at Garden Belgrade as part of Ars Electronica – on 12.09. DTAFA will give a workshop.
– ARS ELECTRONICA – 
11.09.: Panel Follow the Current (Ars Eletcronica) 
23.09. – 23.10. art+science 2021, Museum for Science & TechnologyBelgrade 
Organization, production: Center for Promotion of Science, Belgrad. Collbaroration with Stefana Janićijević, Sanja Andjelković, Jovana Pesić, Luka Lopičić, Vanja Novaković and Danube Transformation Agency for Agency (DTAFA): Andrea Palašti, Alexandra Fruhstorfer, Ege Kökel, Solmaz Farhang and me.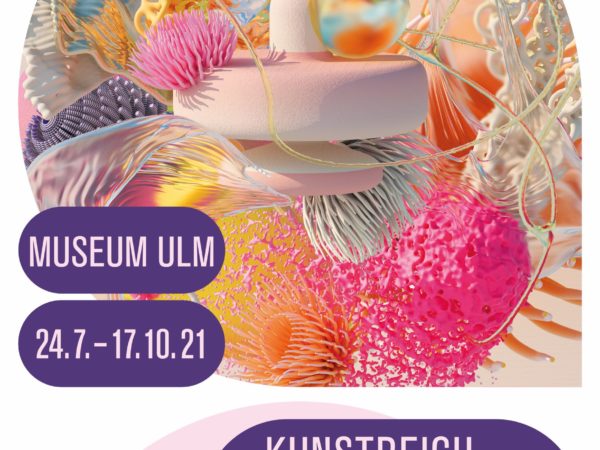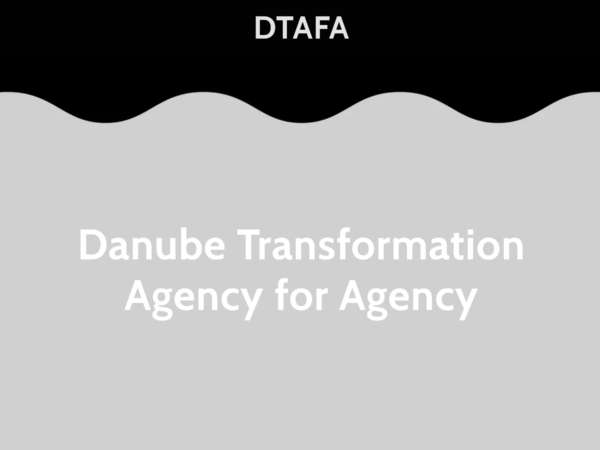 – Artistic Research Project –
DTAFA opens its doors in Vienna and Novi Sad!
Danube Transformation Agency for Agency (DTAFA) is a socio-artistic organization that provides services for all kinds of Danube residents!